---
Convert your existing doors to 30 Minute Fire Door Standard using our coloured Paint or our clear Varnish

Free Fire Certificate of Supply and a free written Specification, with costing, to present to your Building Inspector to obtain permission.
No special skills required - just straightforward preparation and painting - but take care to test your surfaces as specified in our Site.
Price match Guarantee - we will not be beaten on price.
If you buy from our Fire Paint Shop we will still create a Specification for your Building Inspector.
Click here to look at the product, check prices and Order in our Fire Paint Shop
---
1. Paint for upgrading doors - basic rules, white and RAL colours
2. Varnish for upgrading doors - basic rules, see through varnish
3. Warnings, faults and diagnosis - using fire paints and varnishes
3. Essential Accessories for doors - intumescent edge strips
4. Safe minimum door thickness - frames and panels
5. Loft Conversions - fire requirements
6. Fire Products Shop - fire paints, varnishes and accessories
7. Paint Colour Charts - RAL Colours
---
Quick Pricing - call us on 01626 872886 , or go to our SHOP
Discounting and price matching - call us on 01626 872886
---
SAFE MINIMUM PANEL THICKNESS OF DOORS
Basic requirements for an upgrade to the 30 Minute Standard
Panels must to be at least 10mm thick to allow the use of Fire Paint and 16mm thick to allow the use of Fire Varnish.
Our Paints and Varnishes must be supported with intumescent fire/smoke seal and lock, hinge and door closer Intumescent protection card, or as specified by a Building Inspector.
Guidance Notes on upgrading Doors
Fault finding - coating problems when using Fire Paints and Fire Varnishes
---
Free Advice
Speak to us about your Fire Paint or Varnish needs: 01626 872886
Take no risks - do not buy products without a clear specification from an expert.
Click to see the products, check prices or Order in our Shop
---
Fire Door Clear Varnishes I Fire Door Finish Paint I Loft Conversion Fire Doors
Returns Policy I Privacy Policy I Contact us
---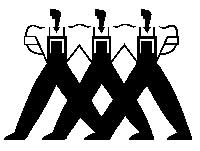 Property Repair Systems
TEL: 01626 872886
E: help@propertyrepairsystems.co.uk
---
Site written by: David Moore
David Moore, B.A. (Hons.), C.T.I.S., C.R.D.S.
Technical Author
Google+
Other Property Repair Systems Sites:
www.drywallandfloor.co.uk - membranes for lining damp walls, floors, basements and cellars
www.epoxy-info.co.uk - epoxy resins for repairing wood, concrete, brick and stone
www.joist-repair.co.uk - how to quickly repair joists and beams of any size
www.propertyrepairsystems.co.uk - our Home Site
www.steel-fire-paint.co.uk - treat steel with Intumescent Paint to provide fire protection
www.timber.org.uk - systems of repair, with step by step methods
www.timber-repair.co.uk - how to repair timber beams
---